These basic and relatively easy fixes can make an immediate impact on your daily quality of life and help you go into the new year worry-free.
Instead of repeating New Year's resolutions that you'll never keep, this year try setting a few home improvement goals. You're certainly aware of the typical "paint your front door" advice for a quick home improvement, but you can save the prettying-up for spring and address the basics now. These resolutions will have an immediate impact on your daily quality of life and help you go into the new year worry-free.
Kitchen
If you consider your kitchen the beating heart of your house, cook up some ways to perform preventative maintenance on your appliances. Machines that receive the brunt of day-to-day use (the refrigerator, dishwasher and stove) deserve a deep cleaning and a checkup. Make sure to thoroughly clean behind and underneath them and address any operational issues so you can plan for necessary repairs or replacements.
Improvement Idea: Give your kitchen a little TLC by having the countertops resealed and installing a backsplash.
Living Spaces
There's nothing quite like settling into a room that's refreshed from top-to-bottom with spotless windows and floors. Consider renting a floor cleaning machine or scheduling professional services. Furniture with upholstery should get a good steam treatment, and walls could likely use a wipe down to erase months (or years) of smudges and stains. Once you're finished, your home will look, and more importantly, feel as good as new.
Improvement Idea: To keep floors clean and cut down on the amount of dust particles, irritants and floaters in open areas, consider using air purifiers, entryway shoe racks and robot vacuums/mops.
Garage
Whether it's your hobby space, tinkering spot or storage for miscellaneous items, the garage is often looked over when it comes to home upkeep – so bring this "out of sight, out of mind" space into the spotlight. Take inventory of everything inside your garage. If you have any unwanted items, set them aside for donation or get rid of them. For everything else, reorganize and declutter by prioritizing items you use often and storing away items that are used sparingly.
Improvement Idea: If you have a bare garage floor, consider having a professional coat it with paint, concrete sealant or epoxy.
Exterior
Think about a big project that you haven't had time to get to or have been putting off. Are there leaves or debris still sitting in the gutter? Should a pressure washing be scheduled in the upcoming months? Could the landscaping use a touch-up? Once you have a game plan, you can buckle down and tackle these projects one by one.
Improvement Idea: If now isn't the best time to deal with outdoor projects, calling around to gather info/quotes and set dates is a simple first step to getting these chores taken care of.
To-do lists for home are never exciting, but by setting aside a time allotment for each area, grabbing some help (with the promise of a reward) and setting up your favorite music playlist, you can lighten the load. You'll finish up with the pride of knowing your home has been renewed and well-kept for the months to come and be proud that you actually kept your New Year's resolutions this year!

Here are a few impactful and straightforward means of boosting your home's value and appeal over the short or long term.
Whether you plan to be in your home for just a few more months or many more years, there are plenty of efficient ways to maximize your space and increase its value. This type of investment needn't require a loan, nor does it have to span any great length of time. From green living to greenery in your yard, here are a few impactful and straightforward means of boosting your home's value and appeal over the short or long term.
A Smart Move
Green is the new black. Any form of energy efficiencies and conservation in your home will inevitably be a fiscal gain. Whether you install energy-saving window treatments or solar panels, both options can reduce utility expenses for you and any future inhabitants. When it comes time to replace appliances, a prudent decision would be to select a "smart" model of said item, which can significantly lower long-term energy costs.
While on the topic of efficiency, a wise investment would be installing "smart" devices throughout your property. Think digital features such as automated blinds or shades, security cameras, door locks, security lighting and thermostats. When you're ready to sell, the smart tech will appeal to buyers with a penchant for the added value of convenience and connectivity.
Wide Open Spaces
Create visual space in rooms by keeping them clutter-free and organized, which can be solved by simply installing a stylish shelving unit to keep extraneous items out of sight. Seek the help of a professional organizer who will be bursting with innovative ideas to optimize the storage areas in your dwelling.
Another way to increase square footage without a renovation is to let the sunshine in! Avoid heavy drapes and instead, use modern window treatments that add height such as roller, Roman or cellular shades. Similarly, you can position a decorative floor-to-ceiling mirror in any room to visually double your space.
From the Bottom Up
Explore the possibility of replacing the flooring in a few key spaces. A unique, beautiful and buzzworthy material is cork, which is also known to have antibacterial properties. If you opt for new surfaces under your feet, consider installing radiant heating simultaneously. These systems not only add optimum comfort, but are also aesthetically pleasing and energy efficient.
Make an impact through your lighting choices. Utilize contemporary or dramatic fixtures to complement each room. Whether you choose minimal or eye-catching designs – the right piece in the optimal locale can add intrigue and substance to your residence.
Kick It Up a Notch
Significant updates to your kitchen and bathroom are sure to boost value. Modern appliances and updated décor increase appeal to buyers, so consider a new backsplash or that roomy farmhouse-style sink you've been eyeing. Think one step further and install a water filtration system to add practicality and luxury to your dwelling. Additional elements like stylish sconces, a new vanity or a vintage mirror can elevate functionality and increase allure.
It's Only Natural
Consider your front and backyard. If there is an area that would benefit from some striking landscaping or creative plantings, explore your options or consult with a professional landscape architect or designer. Executed well, a garden or other natural elements in your yard can become lovely extensions of your home's indoor atmosphere.
When you look around, there are many ways to enhance the comfort and appeal of your property that will serve you well as a resident – and add value one day when you're ready to sell.
Source: Coldwell Banker Blue Matter Blog (https://blog.coldwellbanker.com)

Here are three ideas for fun neighborhood get-togethers that are easy to organize, inexpensive and a lot of fun. 
If your strategy for meeting the neighbors is a quick hello while walking the dog or picking up your mail, you need a better approach. Here are three ideas for neighborhood get-togethers that are easy to organize, inexpensive and a lot of fun.
Progressive Dinner – Organize a progressive dinner party that involves traveling to several homes, each serving up a different course to the meal. Start with hors d'oeuvres at the first home, then move on to soup or salad at the next, an entrée at the next and then end with dessert at the final home. Leisurely pacing out the evening in this way is the perfect way to encourage lively chit-chat between bites and en route to the next destination. And because everyone chips in, no one host is burdened with the cost, preparation or clean-up for the entire meal.
Progressive Party – Put an engaging twist on the traditional cocktail party by applying the progressive concept to adult beverages: each stop can feature its own signature drink. There are all kinds of ways to spice things up, such as establishing an imaginative theme to the evening or having each home come up with a quirky name for its individual concoction. Once the creative juices start flowing, so will the conversation!
Game Night – A small group of eight or fewer can meet up for a rousing game night. Everyone has their favorites, whether it's trivia that tests your knowledge or a drawing game that gives you a chance to exhibit your artistic prowess. Teaming up and encouraging a little bit of healthy competition among friends (and soon-to-be-friends) is a sure way to get further acquainted while having fun in the process.
Since you already share a neighborhood, you may as well find out what else you have in common. This spring, assemble the troops and plan some creative festivities to mix and mingle.
Source: Coldwell Banker Blue Matter Blog (https://blog.coldwellbanker.com)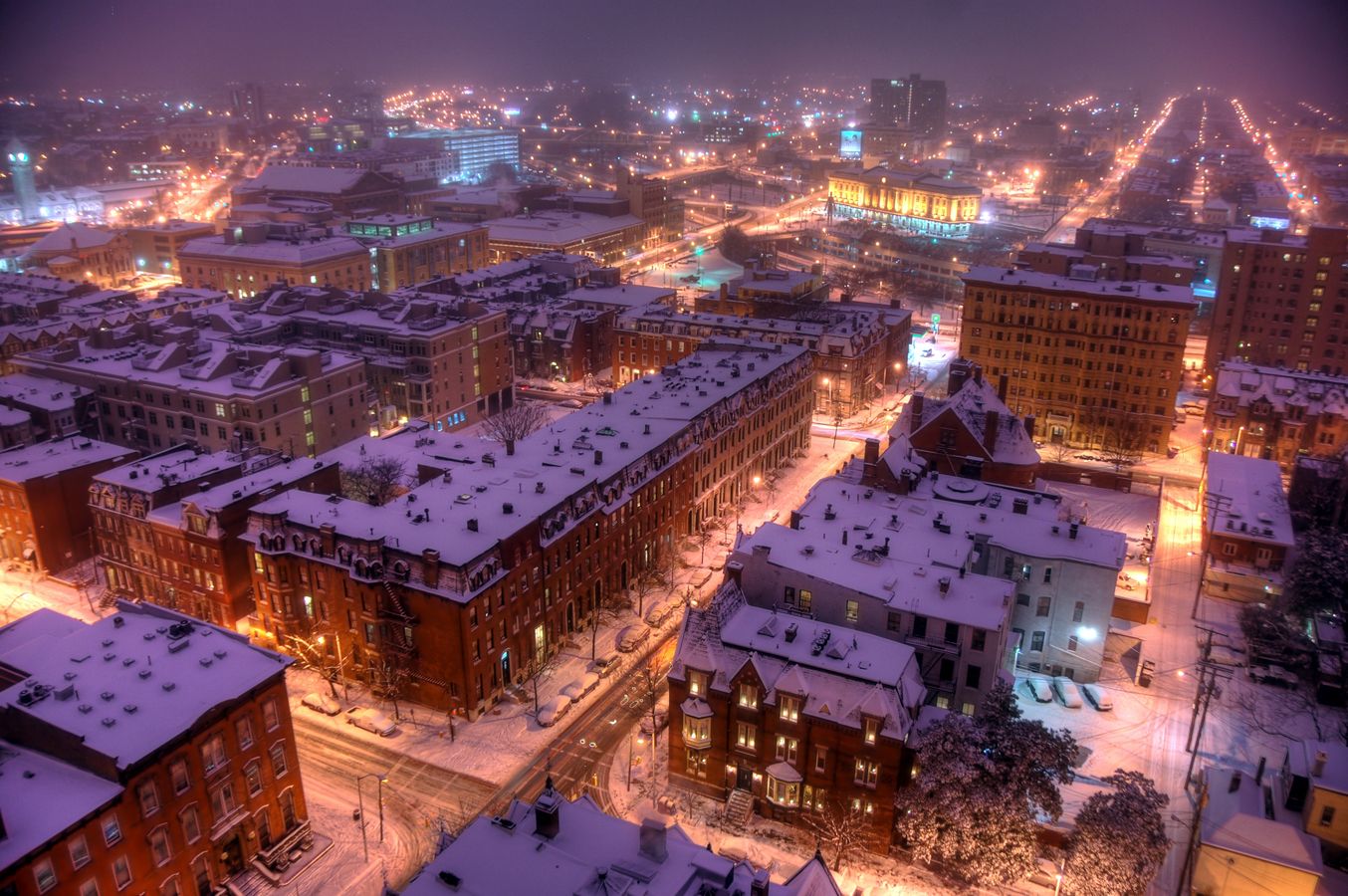 The season you sell your home can have an impact on how much you get for your home and how quickly it sells. The season that has the most success in selling homes is spring. This is a good time of year for families moving to new school districts and is also more convenient weather for moving. Because of this trend, most people will recommend waiting to list your home until after the winter is over. Avoiding the winter is a huge misconception in the housing industry and can cause homeowners to miss out on opportunities.
Selling in the winter can give you a few advantages. There will be fewer houses on the market since most people assume winter is a bad time to sell. This gives your home more attention. Potential buyers are always looking no matter the time of year. Keeping your house on the market in the winter might bring the right buyer to your door. Real estate agents also tend to be less busy during these months and commit more time to getting your home sold.
Studies have shown winter buyers are buying because they need to move right away either for a relocation or personal situation. They will want to close quickly and allow for a much smoother sale.
Bottom Line
If you need to sell your home right away, or have some time but want to see what is out there, consider listing in the winter. Most homeowners who are going to sell will list their home in the spring, making for a competitive market. The winter allows buyers who are in a hurry to move consider your home and sell for more money than you would have in the spring.